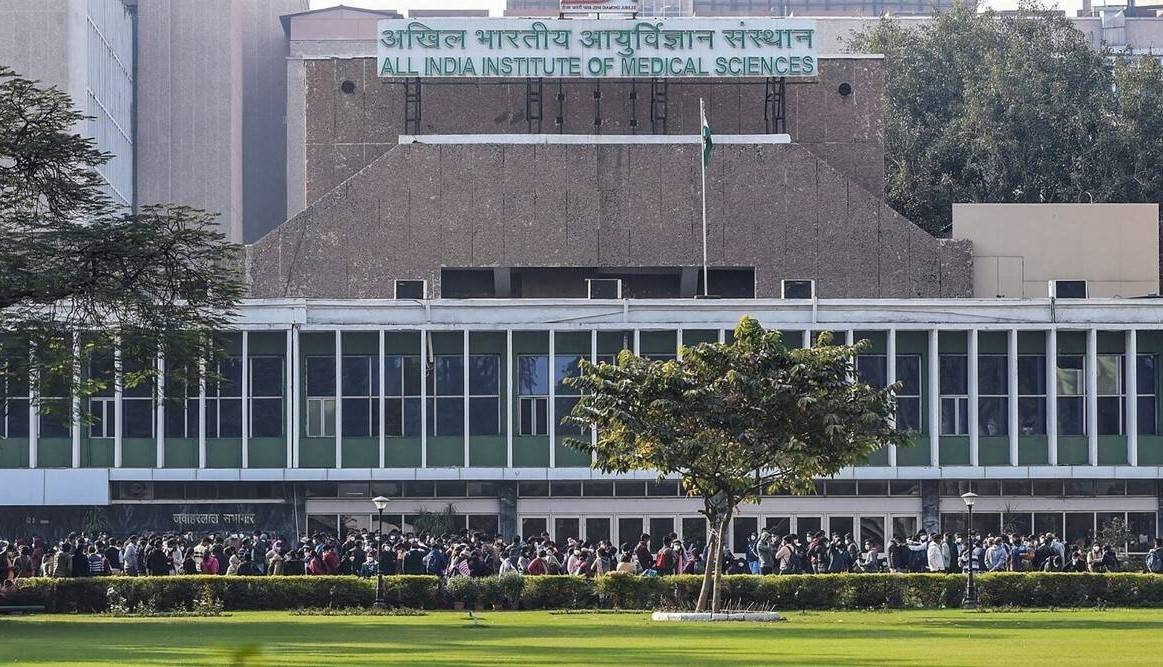 The Government of India has declared 2023 the "International Year of Millets," with the goal of making it a people's movement to promote Indian millets, recipes, and value-added products around the world. Millets are known as a nutritional powerhouse due to their high protein, fibre, essential vitamins, and minerals content.
Millets, in addition to providing numerous health benefits, are also beneficial to the environment due to their low water and input requirements. The 'International Year of Millets' represents a once-in-a-lifetime opportunity to boost global production, ensure efficient processing and consumption, encourage better crop rotation utilization, and promote better connectivity throughout food systems in order to promote millets as a key component of the food basket.
In accordance with the Government of India's directive, a 'Millet Canteen' will be established on the 2nd Floor of the Central Cafeteria at AIIMS New Delhi. This canteen will be open 24 hours a day, seven days a week, and will be fully operational by March 1st, 2023.
In addition to other government efforts to promote millet globally, Finance Minister Nirmala Sitharaman announced on Wednesday that the Indian Institute of Millet Research in Hyderabad will be supported as a Centre of Excellence for sharing best practices, research, and technologies at the international level. In her budget speech, the minister stated that India is the world's largest producer and second largest exporter of 'Shree Anna'.
With an area of approximately 12.5 million hectares and a share of more than 15% of global production, India is a global leader in millet production. The major millets producing states are Rajasthan, Uttar Pradesh, Haryana, Gujarat, Madhya Pradesh, Maharashtra, Karnataka, Tamil Nadu, Andhra Pradesh, and Telangana.
Dr. Himanta Biswa Sarma, Chief Minister of Assam, inaugurated a Millet Cafe on the premises of Janata Bhawan in Guwahati on February 1.
Speaking on the occasion, Chief Minister Dr Sarma stated that the cafe was established to increase the popularity of millet and to supplement the nutritional quotient of Janata Bhawan employees. According to Union Health Minister Mansukh Mandaviya on January 31, the FSSAI will soon develop guidelines for schools, hospitals, government canteens, and other institutions to incorporate millets as nutritional options in their food menus.
Csaba Korosi, President of the United Nations General Assembly (UNGA), visited India on January 30 and was greeted by External Affairs Minister S Jaishankar, who hosted him for a millet lunch.
On January 29, Prime Minister Narendra Modi stated that a new revolution is on the way because people are widely participating in campaigns promoting Yoga and Millet by making them an essential part of their lives. The growing interest in millet and the entrepreneurs who are capitalizing on it in India was also mentioned in Prime Minister Narendra Modi's monthly Mann Ki Baat programme. Millets took up a significant portion of PM Modi's Mann Ki Baat on Sunday.
Even the Indian Council of Agricultural Research (ICAR) had a tableau on the theme International Year of Millets 2023, which was one of the special attractions at the 74th Republic Day parade at Kartavya Path. The ICAR tableau depicted thriving crops of jowar, bajra, ragi, kutki, and Sanwa. In addition, the tractor in front of the tableau is adorned with a millet grain rangoli.
Similarly, on January 25, the National Mission for Clean Ganga (NMCG) and the Wildlife Institute of India (WII) co-hosted a one-day national-level seminar titled "Millets for Life (Lifestyle for Environment): Developing Climate Resilient Local Communities in the Ganga Basin" at the India International Centre in New Delhi. The seminar featured policymakers, academics, and practitioners involved in various aspects of millet cultivation and marketing promotion.
In January of this year, Karnataka Chief Minister Basavaraj Bommai inaugurated the International Millet and Organic Mela-2023 in Bengaluru and proposed preparing a scientific outlook report to improve farmers' lives.
First published on: 06 Feb 2023, 07:17 IST